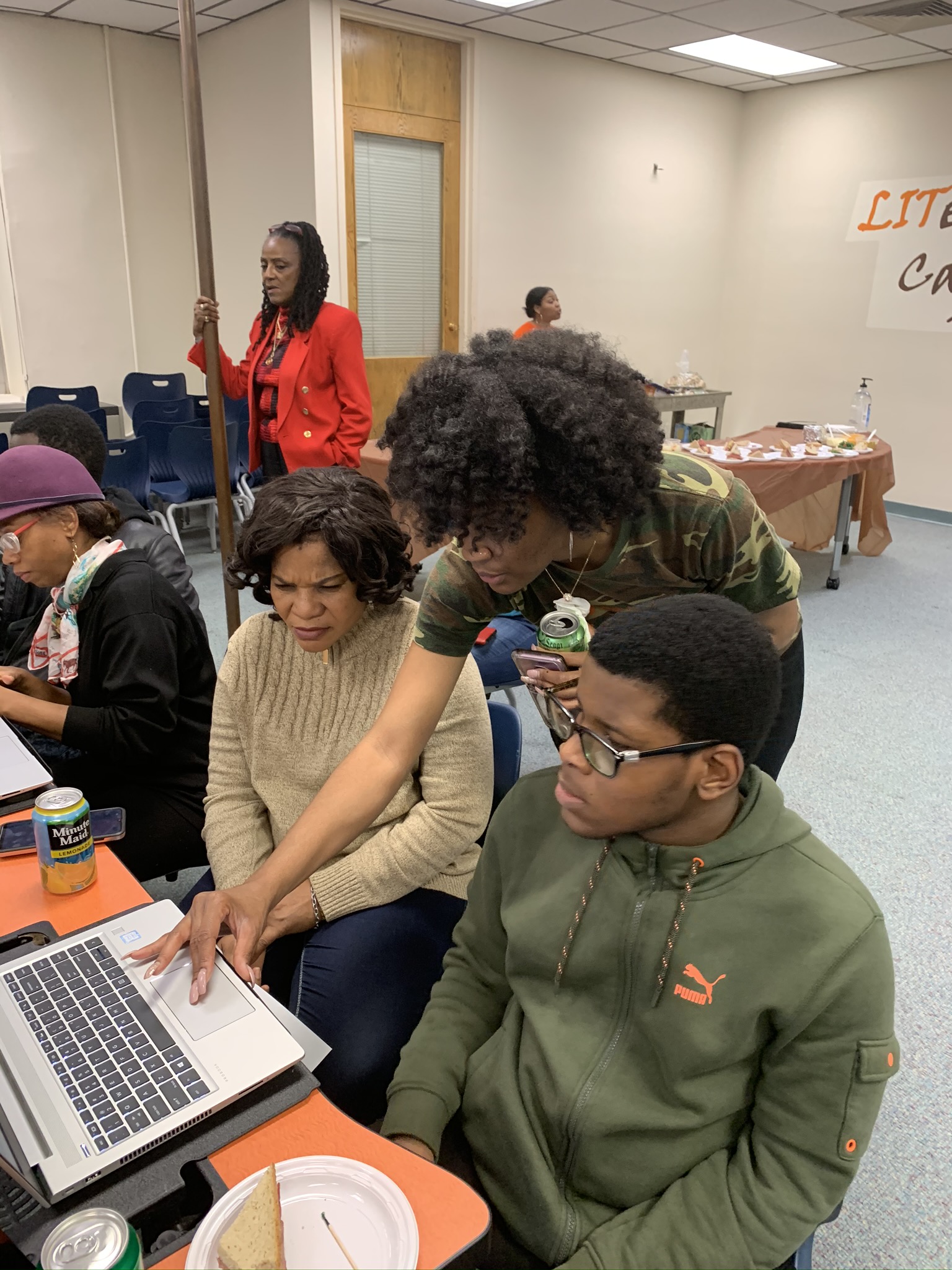 (Newark, NJ) The fall semester marks the start of college application season for high school seniors. A major part of that process is completing the Free Application for Federal Student Aid (FAFSA), which qualifies students for grants, scholarships, and loans to pay for college. Beyond just a traditional four-year college degree, FAFSA also provides vital financial aid for students interested in pursuing a two-year associate degree or a career-oriented certification, licensing, or apprenticeship program. FAFSA is an integral part of a student's post-secondary success, but can often be a complicated process, especially for first-generation prospective students.
The Newark City of Learning Collaborative (NCLC), an initiative housed at Rutgers University-Newark, is leading efforts to ensure that Newark high school seniors have the support they need to navigate FAFSA and the New Jersey Alternative Financial Aid Application, which is available for New Jersey Dreamers. Known as the Newark FAFSA Challenge, NCLC and partners including the Newark Board of Education, the United Way of Greater Newark, the Mayor's Office, and other key stakeholders across the city, are providing opportunities for high school seniors to get one-on-one support as they work through their applications.
The inaugural year of the FAFSA Challenge was the 2019 – 2020 school year. Last year's Challenge relied heavily on in-person completion assistance at high schools and community centers. More than 30 FAFSA completion events took place in fall 2019 and winter 2020, providing personalized assistance to over 130 students. These events had to take an abrupt pause in March with the onset of the global Coronavirus pandemic. For the fall semester, all FAFSA assistance will take place virtually using online platforms. Newark high school seniors can register for a one-on-one appointment with a trained volunteer. Services are offered in English, Spanish or Portuguese.
Most students served by the Newark FAFSA Challenge attend one of Newark's 14 public high schools.
"As a resident of Newark, it is my goal to continue developing Newark's college-going culture and increasing the number of Newark residents earning a college degree," said Newark Board of Education Superintendent Roger León.  He added, "We are working expeditiously to build on the work begun last year in order to meet the FAFSA Challenge and help our students take advantage of the abundance of financial resources available to them."
The FAFSA is usually tricky for students and families to navigate. The complications will be amplified for many this year as families deal with the economic toll of the pandemic. The 2019 tax documents that are required for filing the 2021-2022 FAFSA may not accurately reflect a family's current financial situation. Job loss, medical bills, and other unforeseen expenses are an all too common hurdle that families must contend with.
The United Way of Greater Newark is a key partner in the Newark FAFSA Challenge, providing training to community volunteers so that they are prepared to assist students, even through difficult circumstances that may arise because of the pandemic.
"The FAFSA is typically a complicated document that few high school students know how to fill out; yet, the coronavirus pandemic has made completing it even more important as many families' financial situations have changed drastically since March," said Catherine Wilson, President & CEO of United Way of Greater Newark. "There are few resources available to support prospective college students in receiving much-needed federal financial aid, such as direct support to fill out the form with trained volunteers, and we are so thrilled to have partnered with the Newark City of Learning Collaborative to provide them with this support during this particularly challenging time."
While 2019 tax documents are required, experts recommend submitting the FAFSA as soon as possible, to give students the opportunity to advocate for more aid if needed. Once a student submits the FAFSA online, they can immediately reach out to the financial aid office at the institutions they wish to attend to alert them of changes in their financial circumstances since 2019. Financial aid offices can then adjust a student's information which may increase the amount of aid they qualify for.
Both the FAFSA and the NJ Alternative Application for the 2021-2022 school year were made available in October. High school seniors have until June to submit their applications.
To schedule a one-on-one FAFSA Completion Assistance Appointment, click here.
To sign up for the next volunteer training from 6:30 – 8:00pm on November 17, 2020, click here.
For more information about the Newark FAFSA Challenge, click here.
###